Short bios of our Board of Directors and Executives follows:
Mr. Joseph David Fournier: CEO and President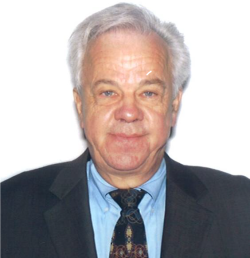 The Senior Project Manager is a French Canadian with an I.Q. of 160 and holds a B.Sc.E.E.(with Distinction) from the University of Alberta, in Edmonton. The Senior Project Manager also holds an M.Sc,E.E.(Plasma Physics/Nuclear Engineering)
Over 25 years of Progressive Upper Management experience in: Project Management, Procurement, Construction Management, Research and Development, Operations, Start-ups, Manufacturing, Design and construction of all types of Energy production Facilities, Industrial, Commercial and Residential Construction, Software Development and real estate development.
The Managing Member is also the CEO of AscenTrust, LLc.. AscenTrust provides Front End Project Design, Project Management and Construction Management
Dr. Gary Sorensen: Active Board Member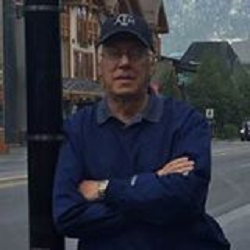 Dr. Gary Sorensen received a Bachelors of Science in Civil Engineering and a Masters of Science in Urban Planning, Dr. Sorensen began his career in the early 1970's as an Environmental Engineer with the Medical Service Corp, 1st US Army. He returned to complete his Doctorate in Environmental Design.
Over the next 20 years he established a dual role as an environmental consultant and lecturer/professor at Texas A&M University and the University of Tennessee. Dr. Sorensen's teaching was primarily in the field of engineering materials science to students in architecture, construction science and civil engineering.
In 1994 Gary left Texas A&M to devote fulltime effort to utilize the advancements in energy and environmental technology to give agricultural and industrial wastes a rebirth for the generation of electrical power and to manufacture building materials for civil construction. he continued to work with consultants and developers interested in creating sustainable built environments that are "green", energy efficient, recyclable, spatially efficient, eco-friendly and whose materials promote good healthy environments and minimize adverse health effects.
Mr. Les Dain: Active Board Member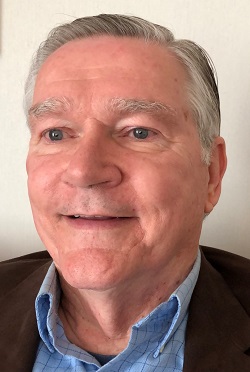 Mr. Lester C. Dain obtained a Bachelor of Science in Electrical Engineering from the University of Arkansas.
Lester has 45 years' experience in operations, technology development, consulting, finance and international development. Has two patents awarded. Served in the US Army Corps of Engineers in Europe and the US, received two Army Commendation medals. Lester's focus has been leadership in systems development and efficiency improvements of organizations. Have established, directed and managed budgetary functions for units with over 700 employees, meeting revenue benchmarks and delivery schedules of customer products worldwide.
Lester's skill sets include budgeting, planning, financing and community service development. Les has a long history of involvement in the financial sector and maintains a comprehensive network of highly experienced funding resources for capital projects in many sectors – industry, commercial, education, health, energy and transportation.
Mr. Thomas Bersch (Vice President-Operations)
Mr. Thomas R. Bersch brings more than 25 years of experience in leading businesses, from small start-ups to some of the largest global corporations. His professional portfolio consists of providing direction and leadership to newly developed divisions and start-ups at companies like Blue Cross blue shield , SC Johnson, Fidelity , Compuware, TLC Office Systems, and NoteID. With an extensive knowledge of PMO performance, Tom has a proven ability to facilitate cooperation among cross-functional project teams and has consistently ensured that all projects are delivered on time, within budget, and within scope. Tom specializes in working at the executive level to develop solutions to resolve challenging business issues. Skilled at identifying business needs, Tom is adept at developing solutions and executing strategic efforts that lead to company success. Through his knowledge and vision, Tom has effectively managed over 40 global projects utilizing standard industry methodology.
Mr. Keith Riddle: Funding Advisor to the Board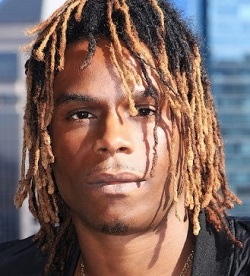 Mr. Keith Riddle is a visionary entrepreneur who can mobilizes monetary principles to assist clients in building and funding ideas and turning them into successful businesses.  He is a Corporate Developer and Funding Magnus. He has been responsible for funding in the energy sector and is developing bigger international projects specializing in advanced green technologies.
Mr. Dwight Nawls (Investor Representative)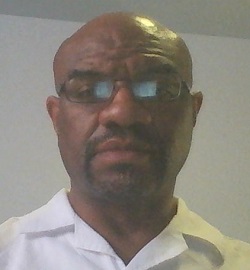 Mr. Dwight Nawls attended St. Ambrose University majoring in business.
Mr. Nawls started in banking in 1991 as a teller at a small local bank in Chicago where he received on the job training and rose to a position as bank vault manager and finally acquired a positon with the Bank as a personal banker. Mr. Nawls spent the majority of his carreer in the Banking Business and has considerable experience in branch banking, private banking and business banking.
Mr. Nawls has experience as a banker for lawyers at Baker & McKenzie and Kirkland & Ellis at Associated Bank.
In 2007 Mr. Nawls moved to Citibank where he developed international contacts and honed his skills as a business banker preparing his move to the private sector as a consultant working with clients looking for alternative financing and or investors in regard to various projects whether domestic and or international. Mr. Nawl currently represents financiers who will finance large projects.
Dr. OLANIYI OLATUNJI NELSON (Investment Advisor)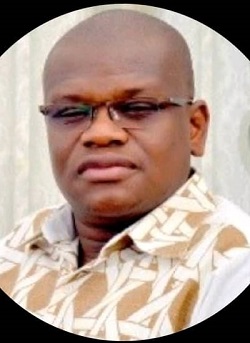 Dr.Olaniyi Nelson is an international development expert with over 20 years' experience in mobilizing international partnership for Africa's economic development drive. He has worked with a coalition of global partners implementing key development initiatives for Africa, including NEPAD and has led teams of experts to organize high level impactful session on Africa's development challenges, capital flows, market access, and trade facilitation among others at the World Bank, IMF and the United Nations.
Olaniyi was member of the governing council of The University of Port Harcourt and a co-chair of the Tukur Professorial Chair in International Trade and development at the Bamanga Tukur African Centre for International Trade and Development United Nations African Institute for Development and Economic Planning. He has before now served in top advisory positions with ECOWAS Commission, such as subject matter Expert in Trade and Regional integration, Emerging and Developed Market Cooperation, he was part of the Ecowas Expert committee for the development of the Regional Investment Strategy, distinguished member of Joint West Africa-European Union Regional Negotiation Committee on EPA.
He was most recently the Permanent Representative to the United Nations office in Geneva for the African Business Roundtable between 2011 and 2014. Prior to this, he was Senior Trade Advisor (West Africa Region) for the African Business Roundtable and a Senior Technical Advisor to NEPAD.
Dr. Kenneth Klutse, Representative of AscenTrust Ghana LTD.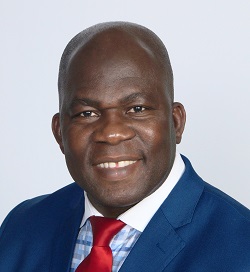 Kenneth Klutse got his Bachelor of Science in Business Administration, one Masters of Business Administration in Accounting, and other Master of Science in Leadership, Kenneth has his Doctorate in Organizational Leadership. Kenneth has other certification in Information Technology such as CISSP, CISA, CISM, and CASP.
Kenneth has Over 11 years Leadership experience and currently owns online IT training center where he trains students in Cyber Security for the US market. Kenneth has been in many leadership position including Universities and is also currently a Private IT Contractor on Cyber Security to the US Government.
Kenneth has the passion to help link investors to both for profit and not for profit organizations in the ECOWAS region and currently have lots of investment opportunities in Ghana. He is the current country representative of Ascentrust in Ghana.
Mr. William Jones: Secretary-treasurer and in-house legal Advisor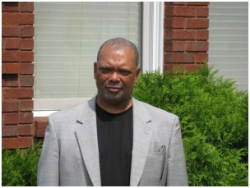 An accomplished professional with broad experience in Asset Management and Business Planning.Experienced in P&L responsibility and accountability. Successful in management of operations and projects, with strong experience working as part of joint sales/project teams in both domestic and international arenas.
William C. Jones is a business consultancy and part of a project financing group, providing comprehensive services and project funding solutions. We aim to provide access to best expertise in project management and the most advanced financing solutions, sourcing unique funding alternatives through capital markets and major banks for challenging situations.